Gallery Tiny Esveld
Big event coming up
I am happy to announce the first international workshop about Art Nouveau for the Laser Foundation in Villebrumier, France.
Find out about the event with the following link: https://www.laser-foundation.org/ren/2023-fr
Very last opening gallery 14 th and 15 th of October 2023.
Announcement
Dear clients and friends,
After 30 years dealing in French art nouveau and art deco objects, I have decided to stop the business.
The very last Open House weekend 14th and 15th of October there will be great discounts. You are very welcome to visit.
Individual appointments are also possible. Please phone me at +32 478 213 617.
I want to thank you all for the past fantastic years and your trust in me and my gallery for buying all these beautiful rare vases, lamps and furniture.
The gallery stops, but my love for all these beautiful objects stays.
Check out the discount prices for some objects!!!!!
Gallery Tiny Esveld was established in 1995 by Tiny Esveld in Belgium. Since that time the business has grown to become a leading specialist in French art nouveau and art deco glass.
The gallery is specialized in "Ecole de Nancy" objects. Glass by Emile Gallé, Daum-Nancy and Charles Schneider- Le Verre Francais. Also furniture by Emile Gallé and Louis Majorelle.
Only a small part of the collection is displayed on the website. To see everything you have to visit the gallery.
The gallery is open two times a year or by appointment. Very last opening gallery 14 th and 15 th of October 2023.

We are always interested in purchasing similar items to those shown on our website. Contact us by email.
Or follow us on Instagram #tiny_esveld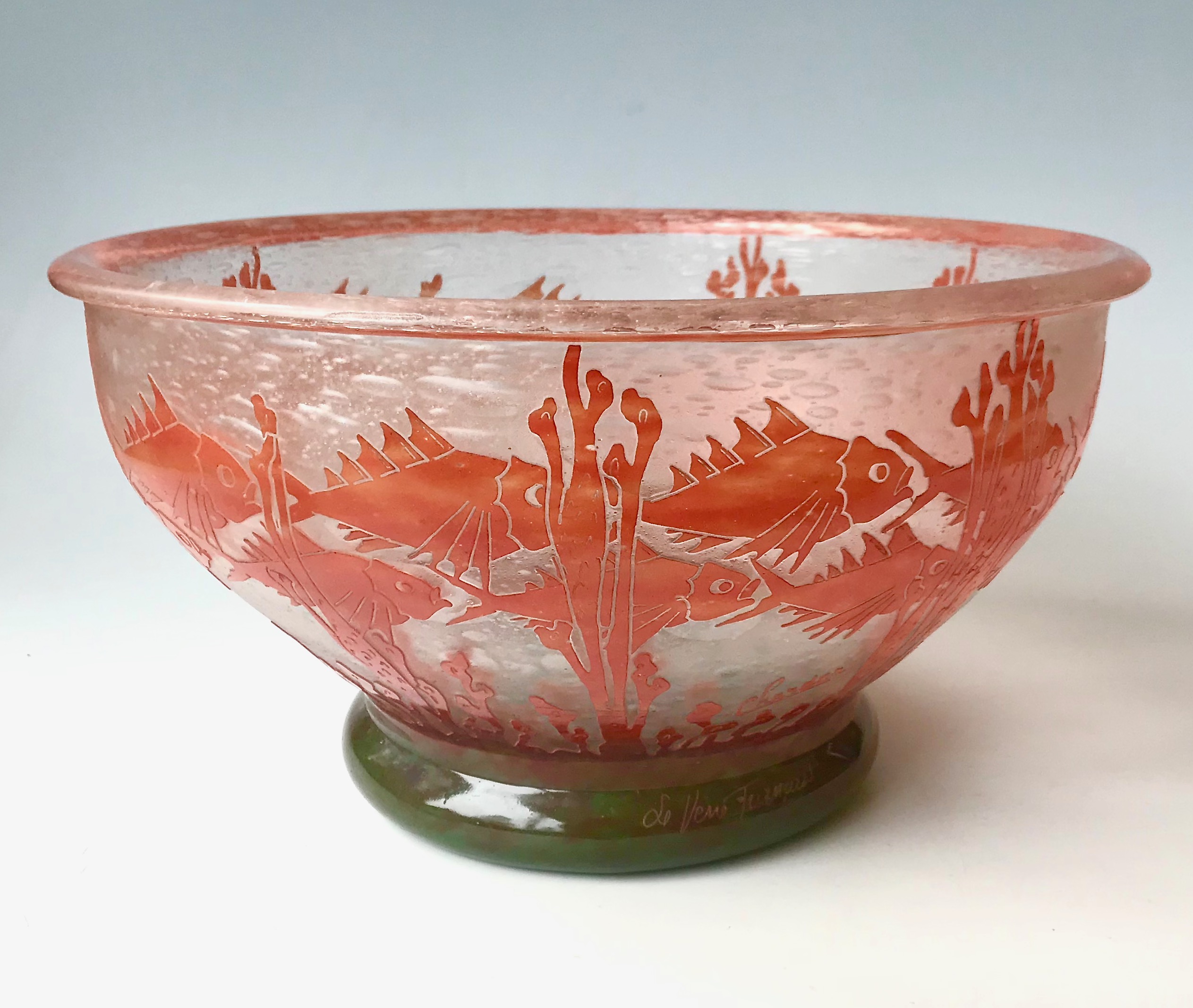 All Photographs © Tiny Esveld 2020.