Val St Lambert Van Praet Sevilla chair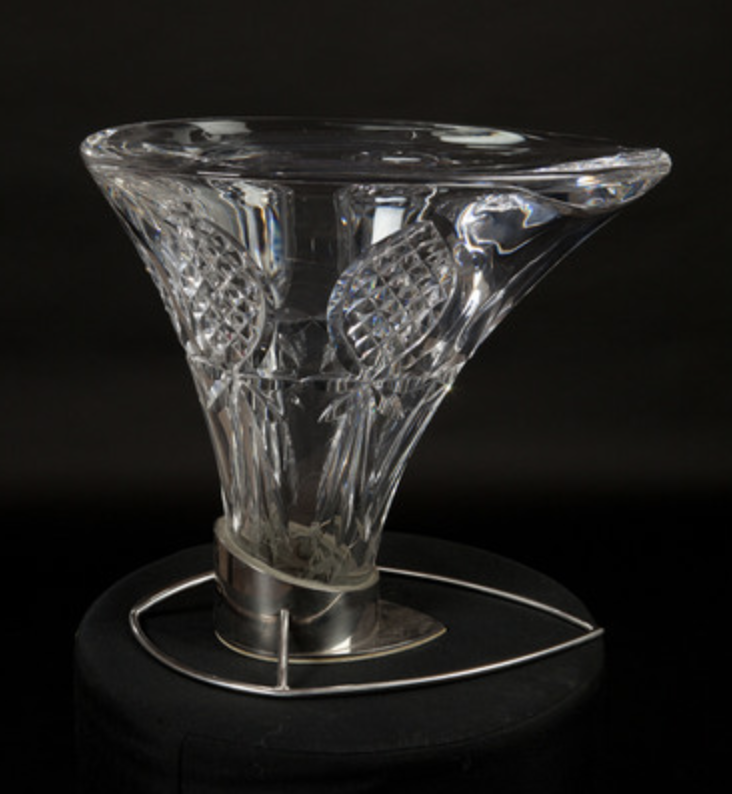 Val St Lambert Van Praet Sevilla 1992 Expo chair Crystal clear (Belgium 1992)
VAL SAINT LAMBERT (worked from 1826)

Condition
mint

Description / Expertise
The Belgian Pavilion at the Sevilla World EXPO '92 was considered to be one of the four most attractive presentations. More than 2,4 million persons visited in six months the site. The interiour of the Pavilion was designed by Frans Van Praet, famous for his "Sevilla Chair" in crystal. All chairs are numbered. This one is numbered 8/50. Only 50 chairs were made for the expo. Val St Lambert wanted to show all their techniques. This chair is cut and engraved to reflect the light through the crystal.
At the national airport in Belgium, Brussels airport, you find the rest of the chairs, safely anchored in a metal slope, so they can't be taken or damaged by trolleys.
Very rare to find one.

Size
40cm high ( 15.75 inches high)

Signed / Inscribed / Dated
Val st lambert